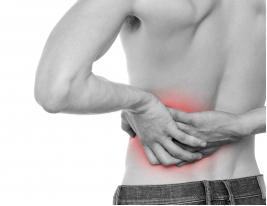 Back School 101
Tuesday
February 27, 2018
7:00pm – 8:00pm
Ever have back problems?  A majority of Americans will experience back pain during their lives. What causes it? How can you get rid of it? Do you need to see a doctor?
Dr. Paul Kochoa is a physiotherapist at Professional Physical Therapy and Training, located in the Madison and Summit Area YMCAs.  He will be presenting the FREE seminar: "Back School 101" and will be discussing the structure of the spine, common problems, treatment options, and what you can do to fix your own back.
If you or someone you know has had back pain, this free seminar is one you don't want to miss. Find out what may be causing your pain, how you can fix it yourself, or if an appointment with a medical professional is necessary.
Please stop in to our clinic, email, or call us to RSVP
info@professionalptandtraining.com
973-270-7417
Image courtesy of stockimages / FreeDigitalPhotos.net