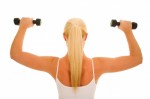 Becoming a Supple Leopard: Self maintenance for the everyday athlete
Free Seminar
Tuesday, May 22, 2018
7:00pm – 8:00pm
Presented by:  Dr. Paul Kochoa, PT, DPT, OCS, CGFI
A leopard is always poised and ready for action…
This seminar is designed to help you understand how your body moves and how to identify faulty movement patterns to prevent injury and pain.
Everybody should know basic ways to fix movement or postural problems to avoid pain or dysfunction.
Discover how to fix them so you can optimize your athletic potential, even if your athletic event is just getting out of bed in the morning and turning on the computer at work.
To reserve your spot in the FREE seminar:
Please stop in to our clinic, email, or call us to RSVP
info@professionalptandtraining.com
973-270-7417
Photo courtesy of Ambro / FreeDigitalPhotos.net