Kids X Training Program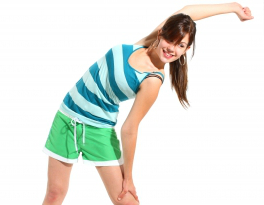 The secret is out! Now you can gain an edge over your opponents!
Join our Kids X Training (kids cross training) program to learn advanced training techniques your competition does not know about!
Benefits of the program:
Led by Doctor of Physical Therapy
Learn about optimal human movement and function
Promote proper neuro-developmental movement patterns
Increase athleticism and safety through motor skill development
Components of this program include:
warm up
flexibility training
plyometric training
feed forward/reactive training
strength training
power training
motor skill development
cool down
Training principles incorporated into the program are backed by research and decrease your child's risk of ACL injuries (Modified Landing Error Scoring System and Noncontact ACL Injury) or other injuries that are commonly seen in adolescent athletics.  Adding cross training to your athletes' schedule will reduce their risk of overuse injuries as well (The American Journal of Sports Medicine).
This program is intended for athletes who want to:
Increase their fitness level
Prepare for their upcoming season
Provide structure to their workouts
Learn new techniques/drills
Train correctly and SAFELY
Gain an edge over their opponents!
The program is developed and run by Dr. Nicholas Matthes who is a Physical Therapist and Certified Strength & Conditioning Specialist.  He has years of experience training athletes of all ages, specifically powerlifting champions and high school football players. l Dr. Matthes is a former college football player and serves as a volunteer assistant football/strength & conditioning coach for Governor Livingston High School.  He has been an employee of the Berkeley Heights YMCA for the last 10 years as well.
Image courtesy of PictureYouth / FreeDigitalPhotos.net