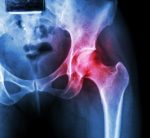 The Connection Between Bone Density, Strengthening, and Diet 
Thursday, May 3, 2018
1:00PM – 2:00PM
Join us for a seminar about improving bone density through resistance training and postural corrective exercises.
Proper body alignment and appropriate strengthening exercises are proven to help reduce the risk of osteoporosis and/or slow the progression of this disease.
We will highlight the various diagnoses along the spectrum of bone density loss and cover the effective methods that physical therapists utilize to improve bone density through specific resistance and weight training exercises.
Please stop in to our clinic, email, or call us to RSVP
info@professionalptandtraining.com
973-270-7417
Image courtesy of stockdevil / FreeDigitalPhotos.net