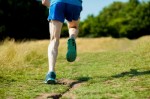 Tips for running injury prevention
What is this seminar about?
Up to 65% of recreational runners get injured every season.  The good news is there are steps runners can take to prevent injury, particularly during the off season.  Learn about common risk factors that contribute to running injuries, how to quickly check if you have some of these risk factors, and practical steps you can take.
Who should attend this seminar?
Anyone who runs, whether it be recreationally, for fitness, or competitively.
Who is leading the seminar?
Dr. Michelle Millner, PT, DPT, OCS is a staff physical therapist at Professional Physical Therapy and Training. She has over 10 years of clinical experience treatment movement disorders for a variety of populations. She is a recreational runner and has completed the Philadelphia Half Marathon as well as other races.
When/Where?
Thursday, April 19, 2018
6:30-7:30 pm in Madison Area YMCA
How much does it cost?
Nothing! This seminar is free, but we do request pre-registration. Please email info@professionalptandtraining.com with subject line Running Seminar.  Or you can call our office at 973-270-7417.