10 Tue
Guidelines on how to treat low back pain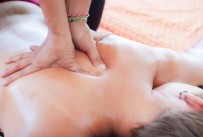 Guidelines on how to treat low back pain
Written by: Paul Kochoa, PT, DPT, OCS, CKTP, CGFI
Low back pain affects up to 80% of Americans.  Chances are pretty high that you have had back pain or you know of someone who has had back pain.  What do you do to treat it? Well, it turns out a bunch of experts have come up with the answer.
Let's just say you have a problem.  You're wondering how to solve it, wondering what's the best and more efficient way to fix the problem.  So you go and have a whole bunch of experts, scientists, doctors, researchers, and other medical professionals look at the same problem.  They collectively all come up with a way to effectively treat or fix the problem, and that's what we're talking about.
The U.S. Department of Health and Human Services and the Institute for Clinical Systems Improvement at the Agency for Healthcare Research and Quality's National Guideline Clearinghouse has put out a paper about their clinical guidelines for treatment of adult low back pain.  They've updated the treatment guidelines and here's what they found (some of which you may have heard already if you're a regular reader of this website):
They recommend conservative treatment first, prior to surgery or more invasive treatments, and propose reducing unnecessary imaging like x-rays or MRIs. Furthermore, treatment should emphasize patient education and home self-care while returning to work or general activities sooner rather than later.
Of course, these treatment guidelines take into account certain "red flags" which would signify the need for additional testing or imaging and immediate medical care that would warrant more invasive treatments.  Those include, but are not limited to: unexplained weight loss, history of cancer, urinary incontinence, unrelenting night pain or pain at rest, fever lasting more than 48 hours, serious trauma, or failure to improve after four to six weeks of conservative therapy.
There is strong evidence that exercise therapy is effective for chronic low back pain.  But again, if the back pain doesn't get better after six weeks of physiotherapy, maybe you should seek alternative medical treatment.  As a physiotherapist, I've always educated my patients in what can cause low back pain and that the most important tool they have in addressing it is themselves.  If they can't change their movement or posture and be compliant with the exercise program, their low back pain will just continue limiting their lives.
Follow your physiotherapist's advice and do your home exercise program homework.  A bunch of experts said it really works.
If you would like more information, please call Professional Physical Therapy and Training at 973-270-7417.  Our offices are located within the YMCA locations in Madison and Summit, NJ.  You do not need to be a member of the YMCA to visit with us.
Image courtesy of samuiblue / FreeDigitalPhotos.net