04 Mon
How to add 10 yards on your golf swing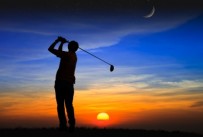 How to add up to 10 yards on your golf swing
Paul Kochoa, PT, DPT, OCS, CGFI
Would you like to increase your driver head speed, ball carry, and driving distance immediately and for FREE?  It's easy and it all involves how you warm up.
Most people don't really warm up properly, some don't warm up at all.  Studies show that improper stretching can rob you of power and strength.  Static stretching can decrease the ability for a muscle to generate the necessary torque to hit a golf ball.  The golf swing is a dynamic, plyometric movement after all, and if you're not getting ready to hit a golf ball properly, you're losing yards.
Most people just grab a club, swing it around a bit, maybe hit a couple of balls, but they're missing the most important aspect of the golf swing, the most important muscle that drives the whole movement.
Warm up routines I see tend to focus on the upper body and trying to rotate it around.  But the main thing that should be warmed up is the hips and the glutes.  And not static stretching, but dynamic stretching and strengthening to neurologically prep it for the golf swing.
With the proper dynamic stretches and strengthening exercises prior to your round of golf, you can up to 10 yards on each swing.
Want to know more?  Contact us at Professional Physical Therapy and Training to unlock your potential by calling 973-270-7417, and tell them you want to feel better, move better, and play better.
Image courtesy of pat138241 / FreeDigitalPhotos.net