07 Fri
Why should you come to see us?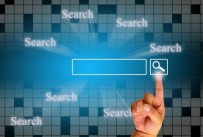 Why should you come to see us?
Paul Kochoa, PT, DPT, OCS, CGFI
Why should you come to see us?  Have you ever been to physical therapy?  We are unique.  We are different than any other physical therapy clinic that you may have been to in the past.
Each patient is seen for one hour, one-on-one, by a board-certified physical therapy orthopedic specialist.  No aides, no trainers, no assistants, and no fitness specialists to hand you off to.  No sitting around waiting for the physiotherapist to see that you're done with your exercise to get you started on another one.
Other clinics may claim to be one-on-one, but does their physiotherapist spend the entire hour with you? How much "hands-on" time do you get with your physiotherapist?
With board-certified orthopedic specialists, you get a better standard of care than other clinics that just have physiotherapists who are not board-certified specialists.  Or if they are board-certified specialists, do they have the freedom to treat you for an hour? Or are they hampered in their treatment "hands-on" time by the fact that their schedule requires them to see 2-3 patients an hour?  Also remember, just because someone calls themselves a "specialist", doesn't mean that they are APTA Board Certified.
Because we spend so much more time treating our patients one-on-one, we are able to provide better care in less visits than it would take at other clinics.  Going to physical therapy 3 times a week, only to spend most of your time sitting and doing exercises that you could be doing at home? Not here. We spend the time with our patients wisely, doing more in one hour that can be done at another clinic in 2-3 hours.  So you don't have to come 3 times a week.  Maybe you need to only come once a week, and get better sooner, rather than later…
At Professional Physical Therapy and Training, you get a different level of physical therapy. We are different.  We are unique.
Come see why we're so different for yourself.  Stop in our locations at the Madison Area YMCA or the Summit Area YMCA.
For more information, contact Professional Physical Therapy and Training at 973-270-7417.  You do not need to have a YMCA membership to visit with us.
Image courtesy of phanlop88 / FreeDigitalPhotos.net