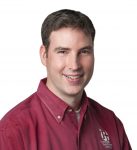 Dr. Matthew Riordan, PT, DPT, OCS
Owner and Clinic Director
Matthew has been practicing physical therapy for over eighteen years.  Matthew takes pride in his solution based approach to patient care. The combination of his advanced manual therapy skills and ability to teach his patients so they may take an active role in their recovery, provides exceptional results.
Matthew is also a Board Certified Orthopedic Clinical Specialist which is an advanced designation that is only attained after years in practice and study. He has vast experience and training in the diagnosis and treatment of musculo-skeletal injuries.
In addition to the numerous continuing educational programs that Matthew has participated in and lectured for, he has also served as an Adjunct Professor at the University of Medicine and Dentistry of New Jersey's now Rutgers University, School of Health Related Professions. As a leader for the physical therapy profession, Matthew had served several terms as the District Vice Chair for the American Physical Therapy Association of New Jersey. 
Dr. Michelle Millner, PT, DPT, OCS
Director of Pilates Rehabilitation and Training
Michelle Millner, PT, DPT , OCS is a graduate of the University of Medicine of New Jersey with a
Doctorate in Physical Therapy and The College of New Jersey with a Bachelor of Science in Biology
with a minor in German. Michelle has been practicing physical therapy since 2007.
Michelle is an Orthopedic Clinical Specialist and a Certified Myofascial Trigger Point Therapist.
She uses a goal oriented, problem solving approach to helping clients achieve their maximum functional capabilities.
In addition to clinical care, Michelle is also an adjunct faculty member at Rutgers University Department of Physical Therapy.

Dr. Miriam Hillman, PT, DPT, CKTP
Miriam earned her Doctorate degree in Physical Therapy from Arcadia University in Glenside, Pennsylvania in 2009 and prior to that was a Nutritional Sciences major for her undergraduate studies at Rutgers University.
Since graduating, Miriam has worked primarily with orthopedic and sports related injuries and became certified in kinesiotaping in March 2011. Miriam has also developed a special interest in pediatric orthopedics, sports rehabilitation and neuropathic pain disorders (CRPS, AMPS, etc) in an adolescent population.
Miriam's approach to treatment includes a heavy emphasis on manual therapy, including soft tissue and joint mobilization, PNF techniques and therapeutic exercises. Her continuing education focuses on courses specific to manual therapy in an orthopedic setting.
Miriam's hobbies include spending time with her husband and two young children and living an active lifestyle.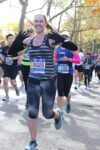 Dr. Lauren Dolan, PT, DPT
Lauren grew up as a avid soccer player.  Her success allowed her to participate in the Olympic Development Program at California State, West Coast Region, and Youth National Team Levels.  While pursuing her undergraduate degree at Santa Clara University, Lauren played soccer for their Division 1 team.  It was the journey after Lauren's season ending injury in soccer which inspired her to pursue a career as a physical therapist.  She earned her Doctor of Physical Therapy degree from Chapman University in Orange Ca.   Her focus as a physical therapist is treating the whole person whether it be for injury prevention, maximizing performance or recovery from injury or surgery. 
Additionally Dr. Lauren has competed in four State Championships in Track and Field.  Lauren has competed in several marathons including New York and Boston.  Although, chasing after her two energetic children is her favorite event.
Dr. Jay J. Rosania, PT, DPT
Jay prides himself on utilizing a patient-centered approach to focus on achieving goals that are specific and realistic for individual patient's needs.  He brings a particular emphasis of a hands-on approach to patient care. He particularly enjoys working with athletes across the age-span. From recreational to high-level athletics, he enjoys making their goals a reality. He has worked with patients in both outpatient and inpatient settings including post-operative, vestibular, and neurological.
Jay received his Clinical Doctorate in Physical Therapy from Seton Hall University where he was admitted to the Alpha Eta Society for academic achievement in the studies of allied health. He also holds a Bachelor of Science in the field of Health Sciences from Gettysburg College. He is an active member of the American Physical Therapy Association, attending district meetings when able.
Jay's hobbies include golfing, playing pick-up basketball games, throwing the football or baseball, and going to sporting events (particularly the NY Giants and Yankees). Jay enjoys working out, spending time with his family, and constantly being on the move.