08 Wed
7 Myths about physical therapy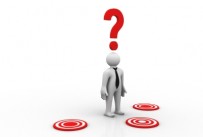 7 Myths about physical therapy
Paul Kochoa, PT, DPT, OCS, CKTP, CGFI
MoveForward, the consumer website for the American Physical Therapy Association, has published 7 myths of physical therapy.  How well do you know what physical therapy is?
MYTH: You need a referral for physical therapy.
FACT: In all 50 states, you can see a physiotherapist without a referral from a medical doctor. Most people still think that you need a prescription from a doctor to come see a physiotherapist.  We're doctors too, so we're trained to see you and be your primary medical care provider for any musculoskeletal disorders.
MYTH: Physical therapy is painful.
FACT: Hey, you come to physical therapy because you have some pain, right? So what we do is to reduce your pain and discomfort, that includes chronic and long-term pain.
MYTH: Physical therapy is only for injuries and accidents.
FACT:  Physiotherapist are movement specialist.  You don't have to have some injury or accident to come see us. We do a lot more than that.  We specialize in assessing movement and improving it.  So we can catch injuries before they happen or get more serious.
MYTH: Any health care professional can perform physical therapy.
FACT: Physical therapy can only be performed by a trained and licensed physiotherapist.  We have doctorates, and we are board specialized in orthopedics.
MYTH: Physical therapy isn't covered by insurance.
FACT: Physical therapy is a cost-effective way to avoid more expensive scans, surgeries, or drugs.  We provide one-on-one physical therapy, we are a Medicare provider.
MYTH: Surgery is my only option.
FACT: Physical therapy is a good alternative to surgery.  In some cases, physical therapy is just as effective as surgery.
MYTH: I can do physical therapy myself.
FACT: Would you have you meatloaf tonight or have a world-class chef come and prepare a seven-course meal? You are part of the physical therapy process, but skilled care and expert assessment needs a physiotherapist.  We have specialized education, clinical expertise, and use the latest evidence-based treatment to create an individualized plan of care to suit your needs.
If you would like more information, please call Professional Physical Therapy and Training at 973-270-7417.  Our offices are located within the YMCA locations in Madison and Summit, NJ.  You do not need to be a member of the YMCA to visit us.
Image courtesy of jscreationzs / FreeDigitalPhotos.net