09 Tue
Anatomy of a goal 2.0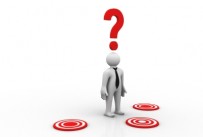 Anatomy of a goal 2.0
DR. MICHELLE MILLNER, PT, DPT, OCS
When you come for physical therapy at Professional Physical Therapy and Training, LLC, one of the first questions we will ask you is what are YOUR goals?
Most people don't realize that seeing a physical therapist (or any health care provider) is largely about what you, the client/patient, wants to achieve. For some people a goal might be to be able to sleep without pain; another individual might want to be able to play golf without pain; another person might want to be strong enough to walk up and down the stairs.
Physical therapy goals should have several factors in common. Goals have an "anatomy" so to speak. Good goals follow the same format over and over. So how do you choose your goals?
1. Your goals should be an activity or event that is specific to YOU. It is your goal and you choose what you want to get better at doing. What is it that your condition or pain is limiting from you from participating in?
2. Your goals should be SPECIFIC. What specific movements or activities do you want to be able to get back to doing? For example being able to walk is a good goal. But what kind of walking? Do you want to go for a short walk on the road around the neighborhood? Do you want to be able to hike for several hours?
3. Your goals should be MEASURABLE. Assigning some type of measurement to a goal is an essential way of tracking progress. It helps both the client/patient and the therapist know that treatment is headed in the right direction. For example, some clients may have the goal of sleeping through the night. How can we make that more measurable? We can add a time component to that measure. Perhaps we can say that the goal is to sleep without waking for 4 hours. Over the course of treatment that goal can shift to longer durations of time.
4. Your goals should have a TIME FRAME FOR COMPLETION. You don't want to be working on the same thing and never get anywhere. Setting a time frame allows you to have something to work towards and it prevents procrastination.
At the time of your initial evaluation, each of our therapists will write goals with you. We will discuss with your the components and make sure that we use those goals as a guideline in our treatment sessions. Our goal is to help you meet your goals. Please feel free to contact us with any comments or questions at 973-270-7417.
Image courtesy of jscreationzs / FreeDigitalPhotos.net