26 Wed
Exercise…That is the answer!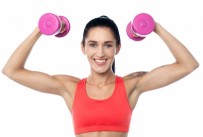 Exercise… That is the

answer!
Miriam Hillman, PT, DPT, CKTP
A recent study published this past February reviewed findings of 35 clinical trials of 6,000 patients using anti-inflammatory pain relieving drugs. This study found that "compared to placebo, non-steroidal anti-inflammatory drugs (NSAIDS) do not provide a clinically important effect on spinal pain".
These over the counter medications also come with gastro-intestinal side effects such as stomach ulcers and bleeding if taken in large quantities for prolonged periods of times.
In addition, powerful prescription painkillers were also found to minimally improve a patient's daily functioning.
Opioid based medication may ease some pain but fall short of truly improving a patient's health.  Coupled with the potential hazards of addiction and overdose, doctors have been increasingly looking for others ways to help patients manage their pain.
Currently, there is little evidence to support the idea that opiates are effective in treating chronic pain. There is even less data suggesting that elevating doses of prescription medication treats this pain and provides any improvement past one month.
Mounting evidence over the past several years has shown the best method of addressing this chronic pain epidemic is to reset expectations of both doctors and patients about their pain and lifestyle.
One of the first steps for alleviating pain should start with adopting an active lifestyle rather than refilling a pain prescription.
Experts state that exercise and a healthy weight can ease much of the chronic pain associated with back and joints. Physical Therapists are experts in movement and therefore a great place to begin your exercise journey.
If you would like more information, please call Professional Physical Therapy and Training at 973-270-7417. Our offices are located within the YMCA locations in Madison and Summit, NJ. You do not need to be a member of the YMCA to visit with us.
Image courtesy of stockimages 
/ FreeDigitalPhotos.net