19 Mon
We now offer running video analysis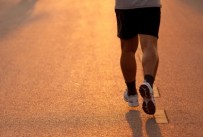 We now offer running video analysis.
Paul Kochoa, PT, DPT, OCS, CGFI
Marathon runners take on average 50,000 steps in one race.  Add in all the training miles and you can end with a recipe for some disaster.
Little injuries and poor running form can add up, especially when running a race.
Running is all about moving efficiently and with the least amount of effort, conserving forward momentum through the whole race.
A video analysis can reveal any running movement deficits and help you run better with less risk of injury.
Feel free to contact us at 973-270-7417 to schedule a running video analysis so you can turn your race day into your PR day!
Image courtesy of Sura Nualpradid / FreeDigitalPhotos.net