12 Mon
Best Free Fitness Apps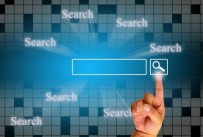 Best Free Fitness Apps
Paul Kochoa, PT, DPT, OCS, CGFI
When you want to get more fit or improve your health and have a smartphone, there's no shortage of apps that promise results.  A recent study out of the University of Florida actually looked at their claims and how effective these fitness apps were.
The American College of Sports Medicine has developed guidelines on fitness and health in the areas of aerobics, strength training, and flexibility.  Many smartphone apps claim that they address all these components. But according to the study, few actually meet the ACSM guidelines. Here's the top 3:
Sworkit Lite Personal Trainer: Over 160 different exercise workouts for everyone: Strength, Cardio, Yoga, Stretching, and Pilates. Also available on Android.
The 7 Minute Workout: 12 simple exercises designed to be done in intervals. Aerobic and strength workouts, but little flexibility component.
Stronglift 5×5: Mainly focuses on strength training. Does offer program progression and tracking. Also available on Android.
The best thing about these programs are that they are all free, but they do offer "pro" paid versions.  Any exercise is good exercise, but you might as well get an workout program that is scientifically proven to be effective.
If you would like more information, please call Professional Physical Therapy and Training at 973-270-7417.  Our offices are located within the YMCA locations in Madison and Summit, NJ.  You do not need to be a member of the YMCA to visit us.
Image courtesy of phanlop88 / FreeDigitalPhotos.net